Here's copy of a message I have just sent to Carphone Warehouse regarding a SIM contract that I bought
from them over the phone:-
Invoice: *********

This purchase is a new SIM deal for my daughter to use.

I specifically asked for a micro SIM so that it would fit in an iPhone 4, which she is going to buy very shortly. I bought at the same time a Micro SIM converter so that he microSIM would fit in her old phone in the mean time.

You have sent me a standard SIM card, so it fits in the old phone just fine. However, the two quid I spent on the Micro SIM converter was a waste and when she buys her iPhone, what is she supposed to do then?

Please advise what you are going to do about this.

If you want something done properly, you have to beat someone about the face with a kettle.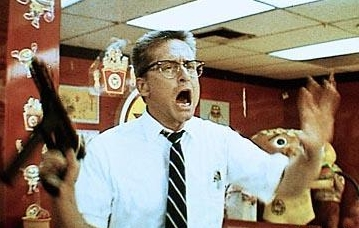 06-Nov-2012 UPDATE
I did not receive a reply from Carphone Warehouse. The answer I deduce from this is that they are prepared to do nothing about it. I sorted it out myself by calling Talkmobile and ordering a Micro SIM separately. Initially my choice of IVR options, after calling the customer service number, got me through to a Carphone Warehouse agent who assured me that I would be charged £15 for the Micro SIM; then I got put through to a Talkmobile agent who assured me that this would be free. Give it up for connected business processes. In the meantime I popped into a local Carephone Warehouse store and got a refund for the unnecessary Micro SIM converter.
So I sent another message to Carphone Warehouse through their online Contact Us message page, which reads as follows:-
Sirs,
I should like to draw your attention to my blog post regarding my attempt to contact you about a disconnect in the ordering process for a recent order I made for a SIM only deal.
http://www.blogrant.co.uk/ViewItem.asp?Entry=111
The blog post will be linked to from my Facebook account. If you folks are happy to ignore messages sent to you by paying customers, that's fine. You just have to be happy also about people knowing about it.
Thanks awfully for your attention.
-James Collett.